NEW AND UPCOMING RELEASES...

Book #5 in the Nicki Styx series!

Happily engaged and ready to start her new life, Nicki Styx is still troubled by the spirits of the restless dead, begging her to pass on messages to those they've left behind.

Imogene Martin, a flamboyant 1960's star of film and screen, claims to have been smothered in her sleep, but is she telling the truth about who killed her, or just looking for one more moment in the spotlight? Nicki's "I do" becomes a "whodunit?" as she learns that her happily-ever-after will only come after Imogene Martin get hers.



A Nicki Styx novella, and other spooky tales!

Nicki Styx returns in a brand-new novella entitled "Personal Demons", along with a selection of original, never-before-published supernatural short stories!

Ghosts, demons, vampires, zombies, witches and werewolves, all in one collection. Take a little stroll through the graveyard, and don't forget to whistle!



$2.99 (e-book only)



A missing bridesmaid, some embarrassing relatives, and a "girls night out" gone bad land Nicki Styx in the middle of a murder mystery. Can she expose the killer, put a poor girl's soul to rest, and still look calm, cool and collected while wearing the ugliest bridesmaid dress on earth?
$1.99 (ebook only)





Three of today's hottest authors of paranormal fiction join in the telling of three new spellbinding tales of
fantasy and romance!



$1.99 (e-book)


$3.99 (paperback)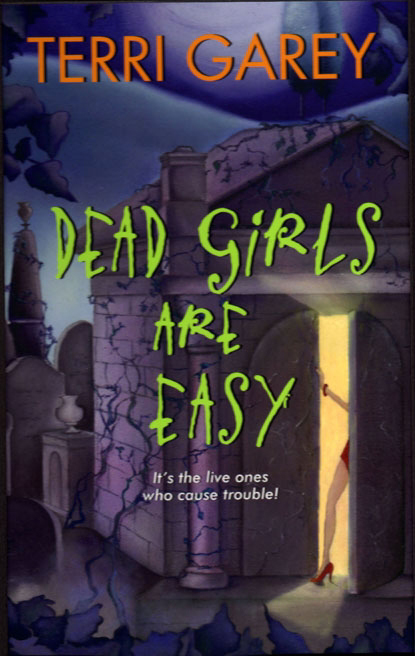 "My name is Nicki Styx, and I thought
I had the world all figured out.
Then I regained consciousness."
There's something about almost dying
that makes a girl rethink her priorities.
Take Nicki Styx - she was strictly goth and attitude,
until a brush with the afterlife leaves her with the ability to see dead people.

Before you can say boo, Atlanta's ghosts are knocking on the door of Nicki's hip vintage clothing store, Handbags and Gladrags. While she'd much rather be engaging in a few one-on-one anatomy lessons with the hot doctor who saved her life, she's become a dead chick magnet to the dearly departed, and they don't take no for an answer!

Things get even more complicated when a friend foolishly sells her soul to the Devil, and Nicki's new gift lands her in some deep voodoo.

As Nicki Styx discovers, dead girls are easy... it's the live ones who cause trouble!






 :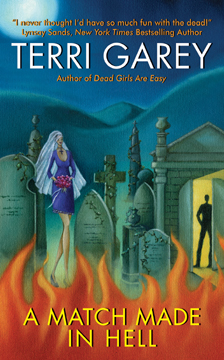 Ghosts, spirits, phantoms, spooks.
Call them what you like,
but don't call them too loudly -
they might hear you!

A spooky old house and a closet full of family skeletons leaves Nicki Styx wondering if her life will ever get back to anything approaching normal. Things go from bad to worse when the Devil himself shows up, on the lookout for a hot new girlfriend with the power to help him harvest lost souls. Demons may be a ghoul's best friend, but with this particular hottie, it could be a match made in Hell!







 :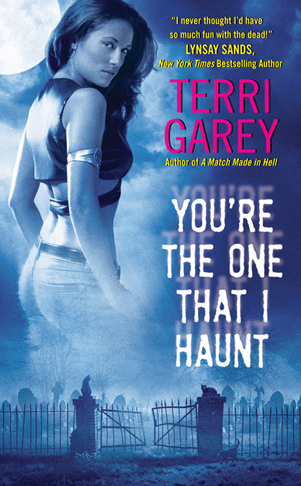 Nicki Styx has a unique talent that's drawn her some unwanted attention - she can see and hear the dead. Unfortunately for her, she's drawn the eye of the Devil himself, and he's decided to make her life a living hell by tempting her at every turn.

Now "in the flesh" as the smokin' hot owner
of Divinyls, an indie music store across the street
from Nicki's vintage shop, Handbags and Gladrags, Sammy Divine is the original bad boy with a dark side, and he's out to seduce Nicki Styx, one way or another!

Watch The Video







 :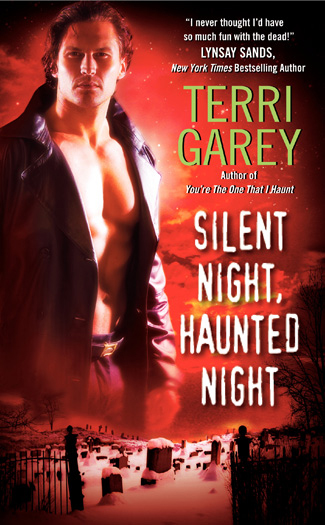 "All I haunt for Christmas is you..."

Joe Bascombe is no stranger to desire, but when a sexy spirit begins haunting his dreams, he finds himself ensnared by dark passions. What he doesn't realize that the devious demon and her two sisters, otherwise known as the Three Fates, are out to teach the woman he loves a lesson for helping the lost souls who come to her for guidance.

Unwilling psychic Nicki Styx survived a near-death experience to find herself able to see and hear the dead, but she only has eyes for Joe. Together, they've found love, conquered evil, and beaten back the Devil himself, but they're about to learn that there are more things in Heaven and Hell than they ever imagined. As far as Nicki is concerned, Joe is the man of her dreams, but now they're at the mercy of the creature who's invaded his!

It'll be a Christmas to remember, and it could be Joe and Nicki's last!






 :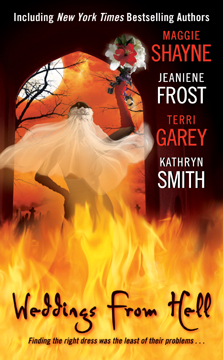 A collection of ghoulishly great wedding tales by some of the hottest names in today's paranormal fiction!

Join me, Terri Garey, along with NYT bestselling authors Maggie Shayne and Jeaniene Frost and USA Today bestselling author Kathryn Smith
in four unforgettable tales of unholy matrimony... where the grooms are dark, dangerous, and mostly dead, and to love and cherish 'til death takes on a whole new meaning!






 :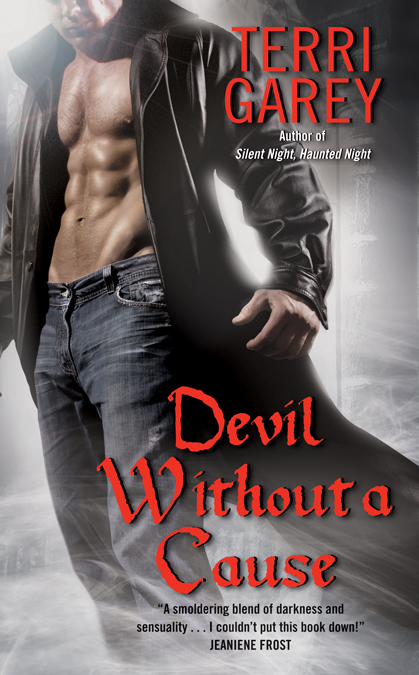 "A smoldering blend of darkness and sensuality, with a villain who gave me nightmares and fantasies! Erotic, alluring and edgy... I couldn't put this book down!"

-- Jeaniene Frost, NYT bestselling author of the Night Huntress World novels

A cursed ring, a sick child, and two people who've made their own separate deals with the Devil. Falling in love was never part of the bargain, but now that they've tasted heaven in each others' arms, can they convince the Devil to give up his due?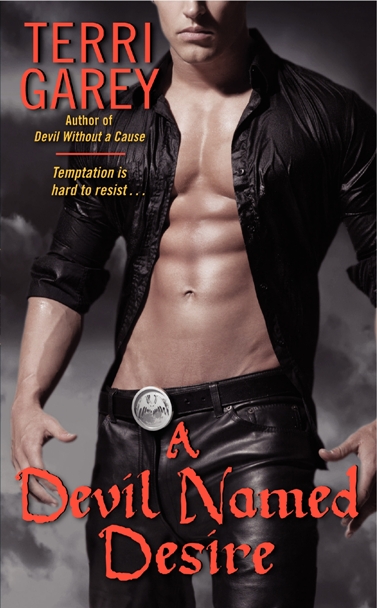 Forbidden fruit is always the sweetest...

...and no one knows that better than Sammy Divine, High Prince of Darkness. Once an angel, now cast down, Sammy's out to prove he's not the only angel who can be led into temptation...

Hope Henderson's sister has disappeared without a trace, and Hope will do anything to find her--even make a deal with the Devil. An ancient text holds the key to unspeakable power, and it's the Archangel Gabriel's job to make sure it stays hidden, even if he has to become human to do it. Lives, love and the fate of the world hang in the balance, as Hope and Gabriel learn that when passion's involved, it may be impossible to withstand a devil named desire.