As much as I'd like to claim I'm cool enough to hang around in dark graveyards, the truth of the matter is that I'm a major scaredy-cat. :) You won't find me out communing with the dead, particularly after dark, unless it's Halloween - then my inner ghoul goes wild!

Every year on All Hallow's Eve, I turn my backyard into graveyard,
my garden shed into a fortuneteller's lair, and my gazebo into a witch's hut. (Yes, I'm nuts.) I become the neighborhood
"ghostess with the mostess"!

But it's all for a good cause, a local children's charity called
The Freedom Playground.

If you'd like a sneak peek at my annual Halloween bash,
take a quick trip to
"Madame Zelda's Haunted Graveyard".
*WARNING - music and spirits*
(Spirits - get it? Music, spirits, it's a Halloween party...
oh, never mind. :) Just go look!)

For the most part, I like to get my spooky kicks in the virtual world, and here are a few of my favorite sites:


Goth n' roll, baby! The 69 Eyes, also known as the Helsinki Vampires, are a Finnish band whose hard-rocking style and drop-dead sexiness is best described as a cross between Elvis and Dracula. Hot guys, hot music.. what's not to like? Don't just take my word for it, go check 'em out!



The really cool site of an odd little town called Ravensblight, where the townspeople are suspiciously absent, and the bent is creatively morbid. The Toy Shop is amazing!



Sounds much worse than it is! A cool, fun site loaded with graphics and games.




The guy who owns this site cracks me up! Belos has collected and created so many cool graphics, and he has quite the wicked sense of humor!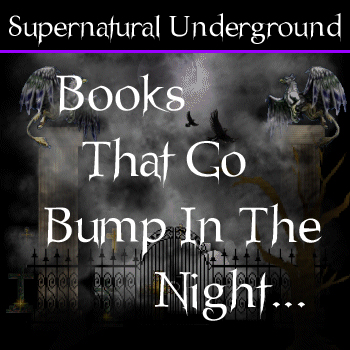 Join me and fellow HarperCollins authors of Paranormal Romance, Urban Fantasy, and Sci-Fi Fantasy as we explore the depths of the Supernatural Underground at Books That Go Bump In the Night. Win signed books by NYT bestsellers Jeaniene Frost, Melissa Marr, Jocelynn Drake, Kerrelyn Sparks and many others!